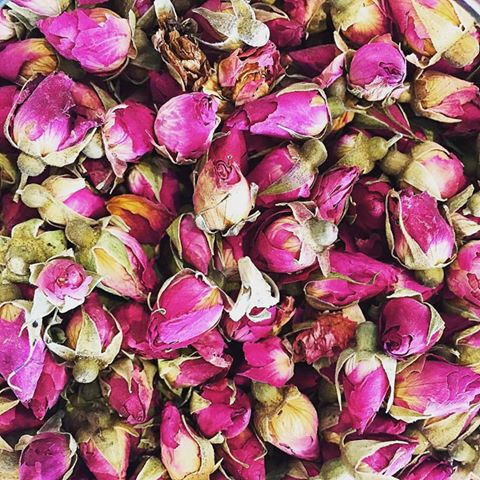 How to make your own simple nourishing and gentle rose face and body oil.
Fill and slightly pack a jar with rosebuds or rose petals. Pour almond oil or your choice of oils over the petals. Mix it all to coat petals/rose buds with a chopstick or bamboo stick. Top up more oil if needed, close jar with lid and let it sit for 6 weeks. Then strain your rose oil with a muslin cloth or sieve, store it in a dark jar, label and date it.
Voila your own home made rose oil! It's a very satisfying experience creating your own brew!
I have all your supplies of dried roses and oils in store to get you started.