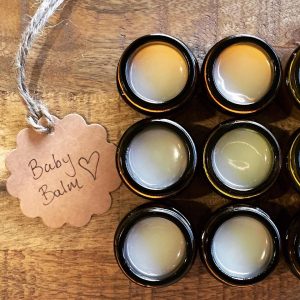 Just finished blending this beautiful organic baby balm with organic coconut oil, organic shea butter and organic evening primrose oil (just a few of the healing ingredients) to soothe your baby's bottom and nourish any dry areas.
Gentle and safe.
With the colder weather it's also great to use on your kids.
To nourish and protect any dry patches on their skin and it can be used a massage balm to ease any tension.
One pot – multiple uses!