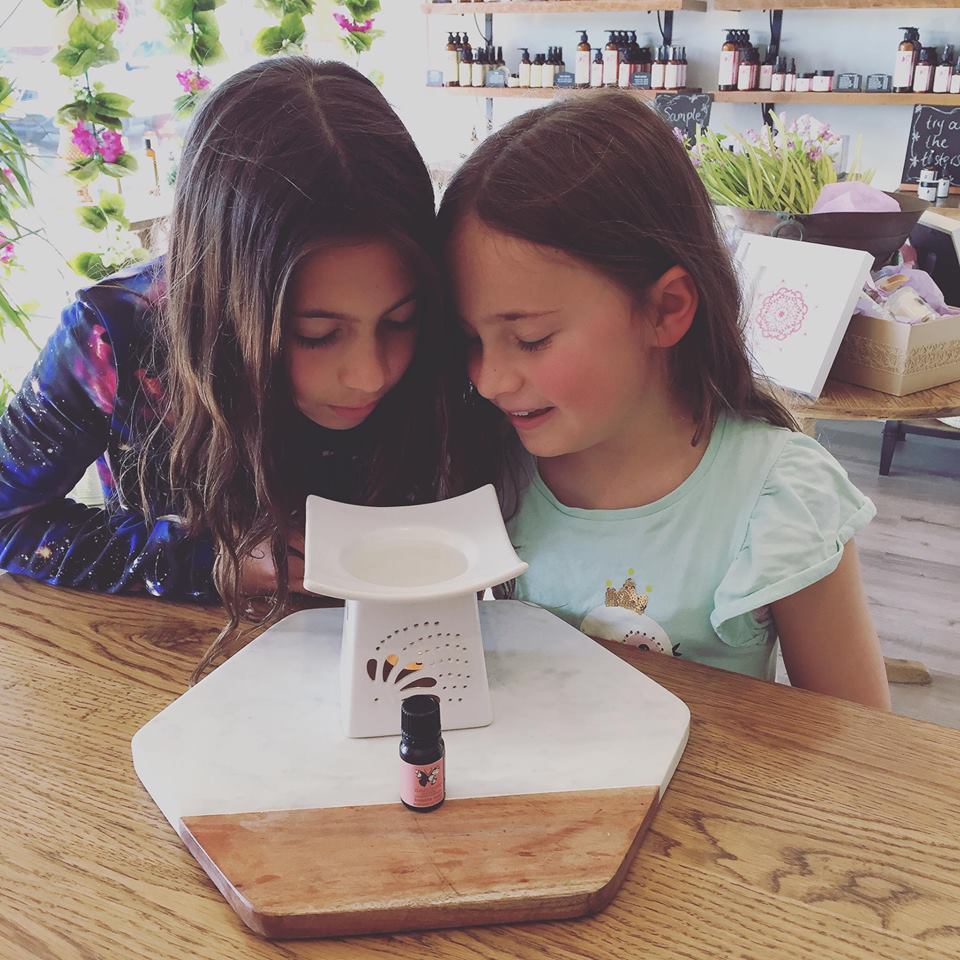 What my girls love about our shop are the smells.
They totally get uplifted by the scents and aromas. Their whole energy changes with a sniff of an essential oil.
Whether it's the latest cream they put on their skin to soothe dry itchy areas like their hands, the oils I blend to rub onto their chest and back for coughs and colds, the Breathe Easy blend to vapourise at night to help open their air passages, or the Angel spray to calm them before bed. It all makes them feel good.
Everything we use and smell have a purpose. It's for our emotional and physical well being.