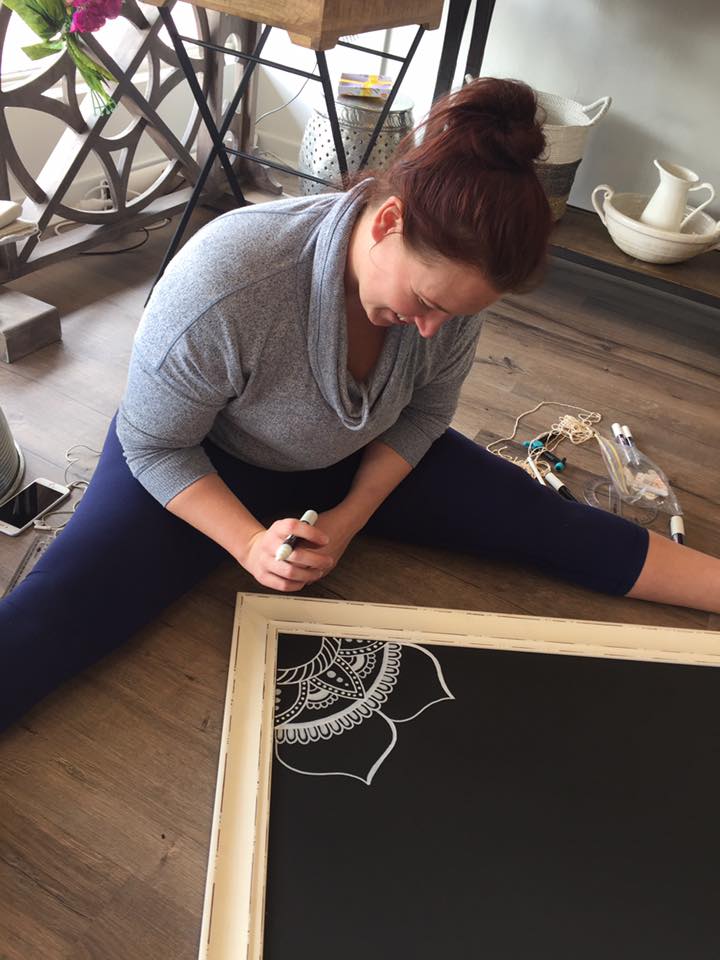 Here is a snapshot of the work in progress of my (up till now) blank blackboard being transformed to a beautiful work of art.
It was amazing to watch Alicia draw effortlessly on the board.
No rubbing out your mistakes here! All free hand.
Alicia draws beautiful mandalas and can draw them on anything you like, from walls, blackboards, cushions and more.
Best of all she is a local! I love supporting local people and their talent.
Check out her website
www.beachmandalas.com.au