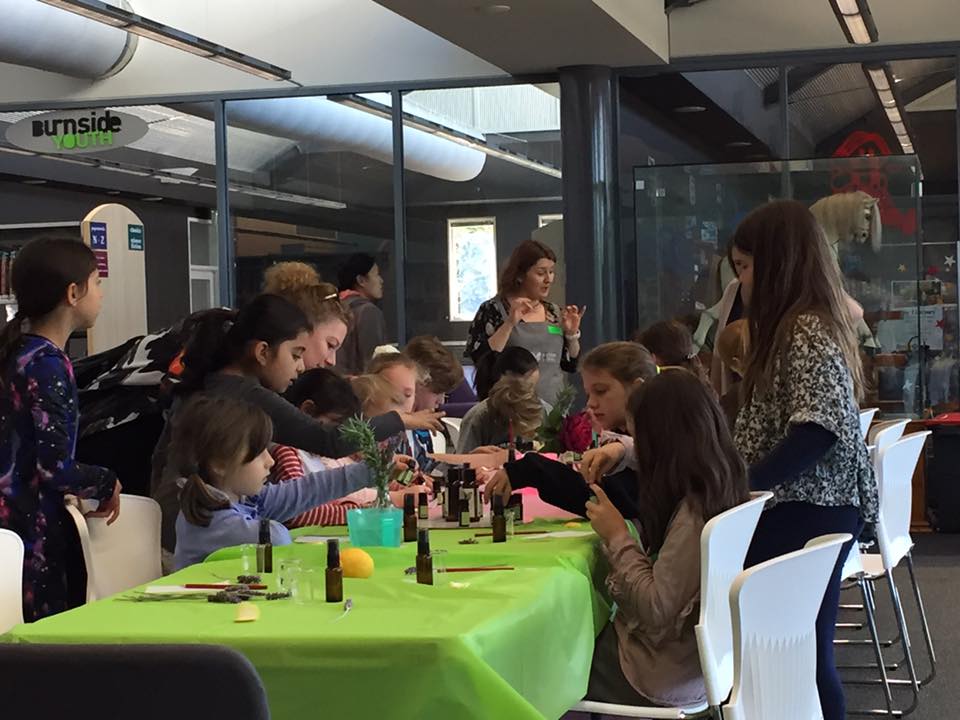 The Aromatherapy school holiday workshops at the Burnside Library on Monday was a wonderful aromatic learning experience.
I love working with children!
Their curiosity, participation, interesting questions, and the fun energy they bring, amongst many other things!
In the 2 workshops I ran, the children made an aromatherapy perfume/body spray.
We talked about essential oils, explored fruits, flowers and herbs so they could see where the oils come from and how essential oils can help them in everyday life, for study, relaxation and sleep.
Then they got to create their own signature scent!
They were like little alchemists!
It was a very interactive workshop and a sensory experience!
Thank you to everyone at the Burnside Library, especially Caroline and Mary for their support which made it all so effortless!
Also a special thank you to my girls and hubby for their wonderful help and lovely words of encouragement!