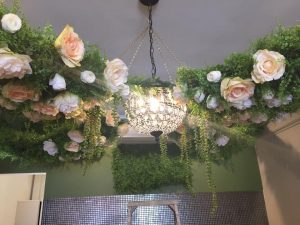 We are full steam ahead getting things ready for our opening at our new store location at 142 Magill Road Norwood.
Exciting and exhausting all at the same time!
Loving the bigger space.
We are excited at how the new store is unfolding, with some amazing decorative features created by Melanie from Wedding Bunches and Blooms.
She has worked some fine magic into the store.