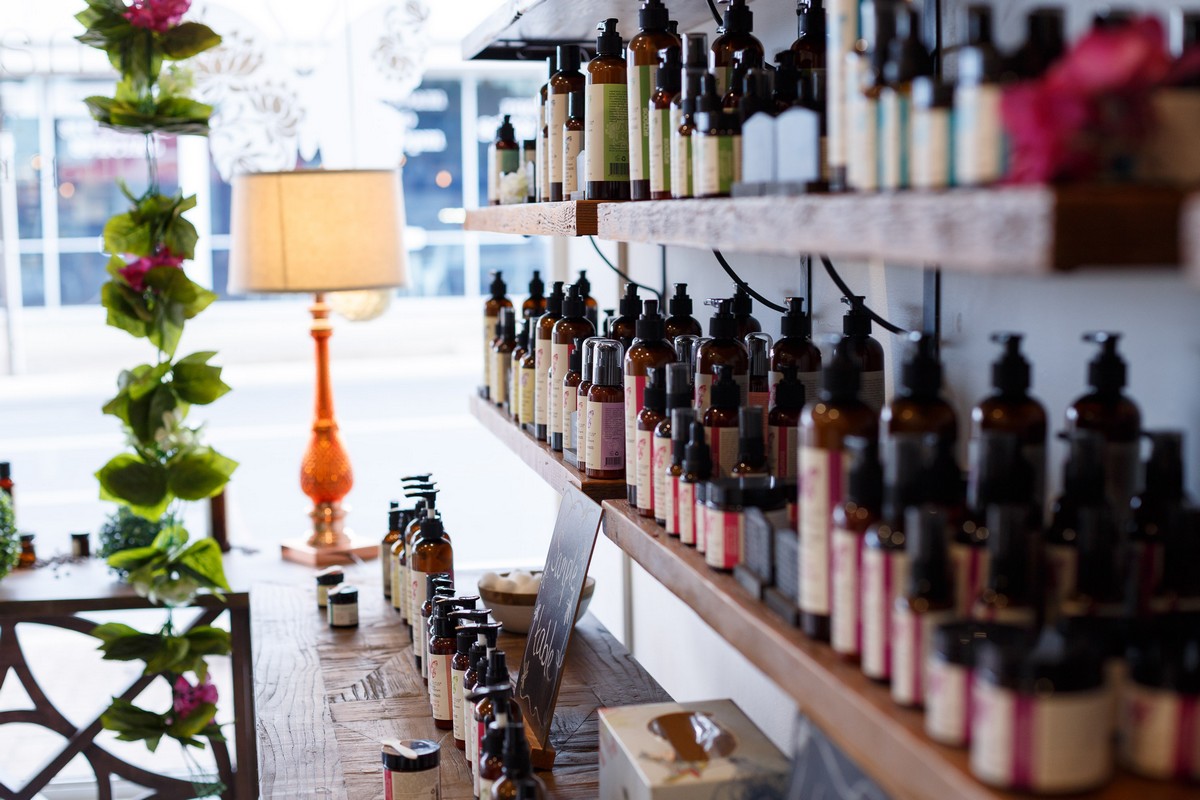 Mahdena is an organic boutique store, specialising in beautifully handcrafted skincare products and aromatherapy concoctions since 2003. As an Aromatherapist and lover of all things naturally inspired, aromatherapy is at the heart and soul of all our products.
You will not find any synthetic fragrances or chemically laden ingredients in our products. They are lovingly handmade in small batches to ensure the freshness and integrity of each product.
Our philosophy is to inspire you take care of your skin naturally and nurture your face, body and mind in your every day life. Small simple treasures such as lathering your body in moisture enriched creams, or burning a beautifully made essential oil blend to create your own sanctuary at home, or a bath indulgence to soothe away tension and exhaustion. Reminding you to restore balance and well being to your everyday rituals is an important part of our philosophy.
Personal skin care and perfume blends for clients is our specialty, as well as creating skincare and scents that are made just for you. Whether you have an allergy to a particular ingredient, or if you can't use very many products on the market, or if you would like the addition of a particular scent or looking to have an essential oil blend to enhance your mood, these are some of the reasons clients look to have something personally made for them. Custom blending is a service that many of my customers have enjoyed since 2003.
Whether on line or in our store, you will find, face creams, cleansers, hydrating and aromatic facial mists, body lotions, hand creams, face and body exfoliants, rejuvenating face serums, botanical face oils, shampoos, conditioners, body wash, hand made soaps, natural lip stick, lip balms, hand crafted soy candles, kids sprays, baby lotion, baby massage oil, essential oils and essential oil blends, massage oil, bath soaks, bath milks …. the list goes on.
I hope you are just as inspired to nurture your face, body and mind with the beauty and magic of what we have created which is inspired by mother nature.